Ravi gets hitched
Our dear ole' pal Ravi, of the

raw cabbage eating at IIMK

fame, fell for the vily charms of Deepti from Pitampura despite our most well-meant entreaties. And since he was considerate enough to marry during one of the few days I was actually present in the NCR region, I had no choice but to head for his in-laws' place to share his last day of happiness and freedom, 10th December,2006. Let this go on record on my blog for posterity.
Ravi about to enter the pandaal astride his ghodi.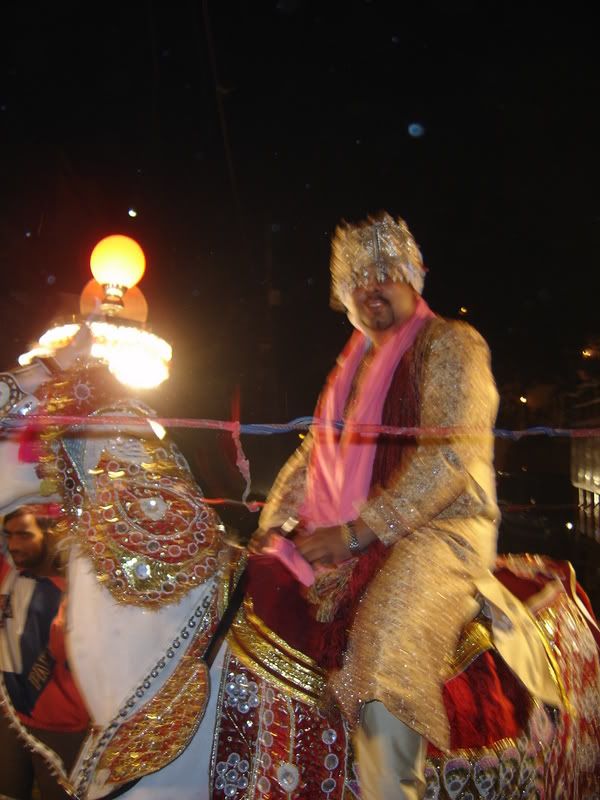 Ravi sits below the stage and kills time by chatting.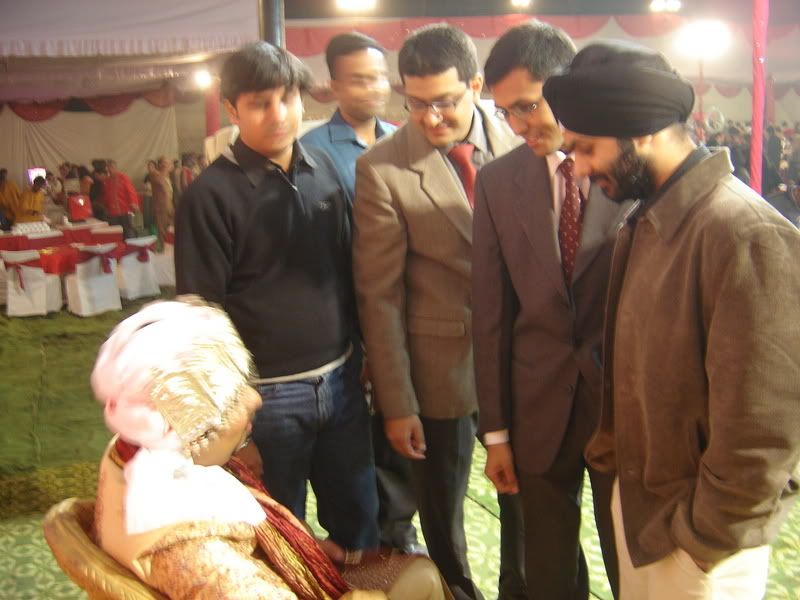 Finally, the moment arrives. The Jaymaal ceremony is over. And notice the glow on Ravi's face.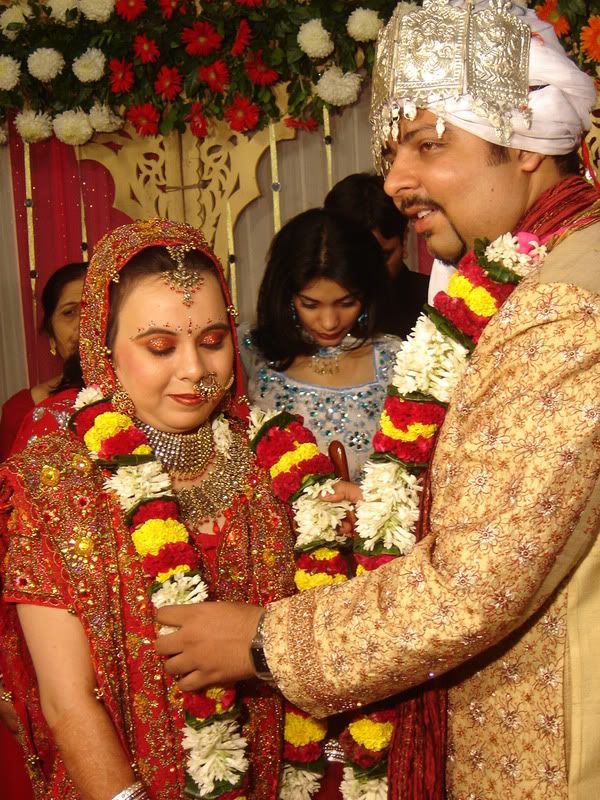 The final pic. Ravi and Deepti with all the IIMK junta.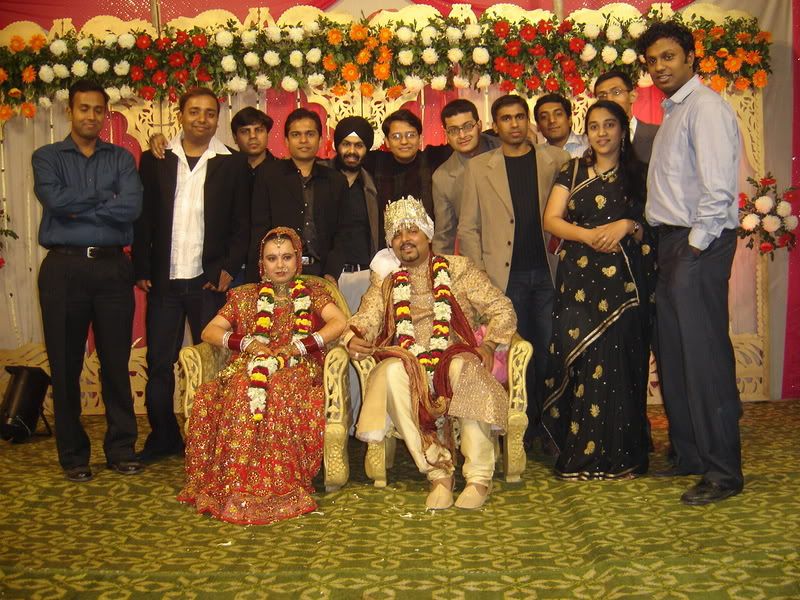 Best of luck to both Ravi and Deepti with a double dose of wishes for the bride since keeping the gentle giant, the besan, in good humour (read appetite) is not going to be easy.