I am NOT a bad cook
This is a post made in extreme haste and mental tension on account of the indescribable horrors inflicted upon my otherwise sedate and serene soul by my lovely little sis, Surabhi, with regards to my modest culinary abilities.

For everyone who has read her testimonial on my orkut profile, you could be pardoned for having thought that I have subjected her to some rather agonising experiences in the name of food and they provide the impetus for that diatribe against me.

However, the observant and sceptical lot among you would have noticed that she did not actually say that she doesn't like my cooking, its just some really bad experiences she has had. She has coupled that rather masterfully with her poor opinion of the previous picture I had put up on this blog of something I had cooked earlier and given the impression that my cooking is..well..crap.

This is another snap taken a couple of days after the previous one was taken. Its essentially the same thing, prepared a bit differently.

I hope to be able to take a couple more pics of stuff I cook here in the UK and post them on the blog.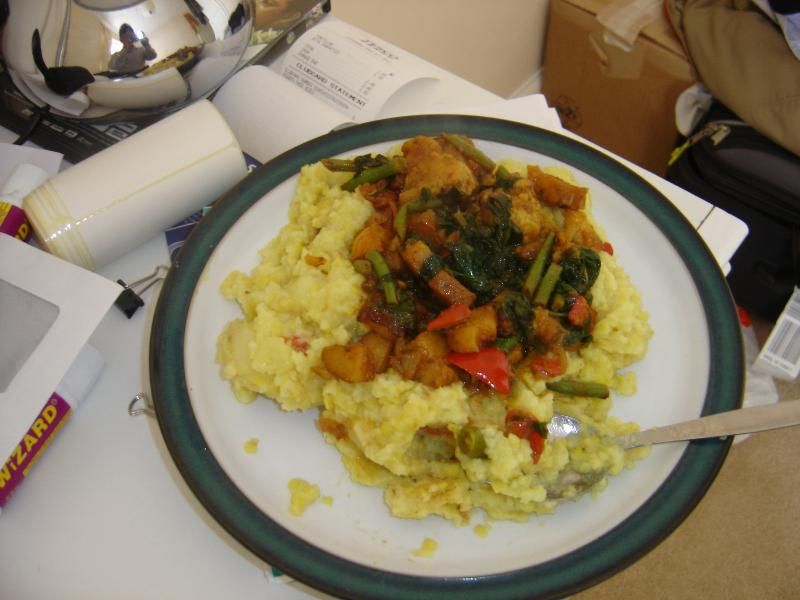 Subbi, hope this one redeems me to some extent.