Attack of the cabbage
Regular readers of this blog, the damnably few there are, would recall with extreme fondness the tales of a certain female batchmate of mine which went a long way in relieving the general boredom and dispelling the myth that only those who were a cut-above-the-rest can make it to the IIMs.
Here I divulge the secret of the shocking good and prosperous health of another close friend of mine, Ravi. Have a close look.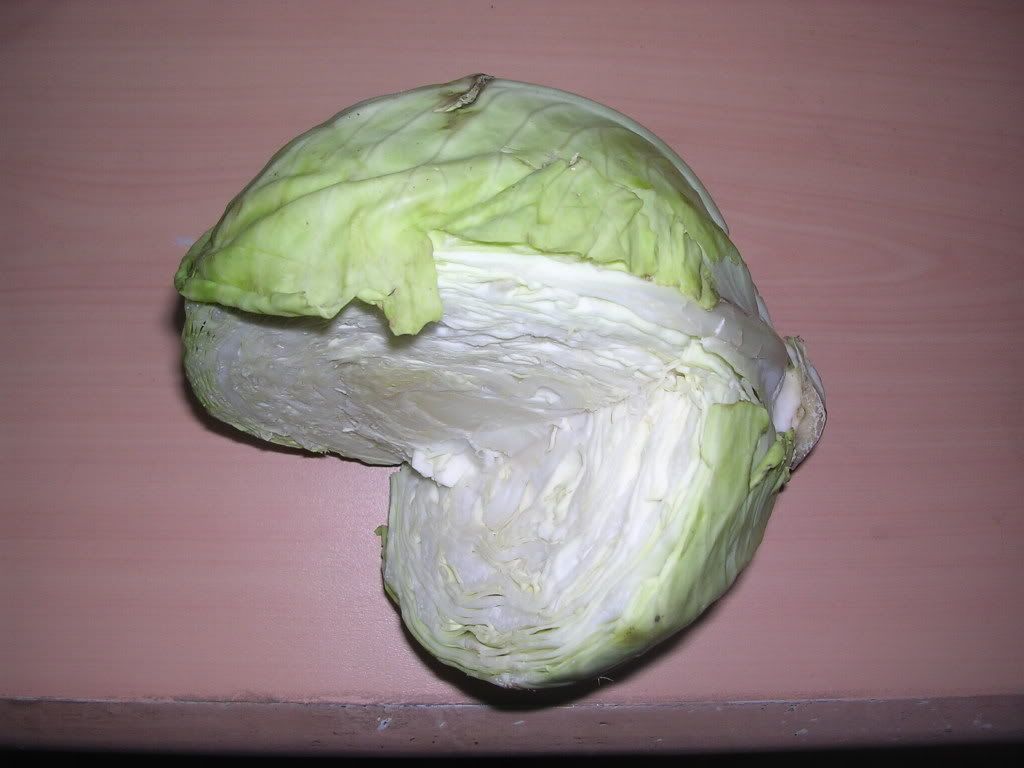 Yes, that is 3/4th of a raw cabbage. The other 1/4th is nestling cozily in Ravi's cavernous belly at the time of the clicking of the snap.
This snap, taken approx 12 hours later, was taken barely in time to record the last remnants of the very same cabbage being condemned to a life of oblivion with their earlier colleagues from the first quarter of the cabbage sentenced the previous day.
Note:
No grain of salt, or any other spice has been used in the consumption of this cabbage or the creation of this blog post.