Amitabh Bachchan's birthplace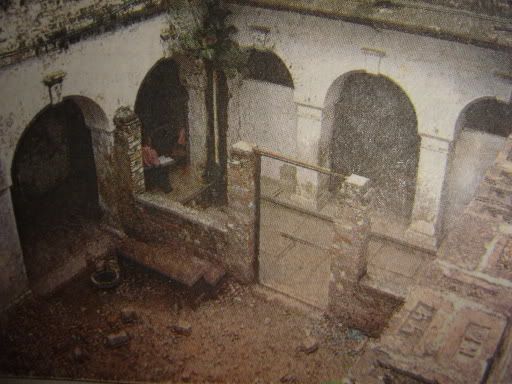 This is the birthplace of the man who has reigned Bollywood for decades now and still rules the hearts of millions of people of Indian origin the world over.

Yes, this is the place where the famous poet

Harivansh Rai Bachchan

lived more than 20 years of his life, where he created the immortal Madhushala, and of course, where Amitabh Bachchan was born.

Situated in the Katghar area of Allahabad, its derelict condition stands mute testimony to the apathy that the local authorities and residents have shown towards preserving what deserves to be designated a heritage landmark, doubly so, for the achievements of either the father or the son.

Recently, the long dormant

Amitabh Bachchan Fans' Association

, headed by former mayor of Allahabad, Ravi Bhushan Wadhavan, has sent a missive to the Big B himself, requesting him for assistance in restoring his birthplace to its original glory.

While this whole exercise stinks of political overtones, I hope something good comes out of this dramebaazi and our future generations are not deprived of the opportunity to see the abodes of the doyens of Hindi literature with their own eyes.