The IIMK Batch of 2007 Freshers' Party - II
As indicated in the previous post, here is my take on the Freshers' party we threw to our juniors on 17th at the Taj, Calicut.
Even before the official start of proceedings, our very own Pakow, gave yet another inevitable acrobatic display of dancing to the tune of Nach Baliye.DJ Fido was around to egg him on, as usual.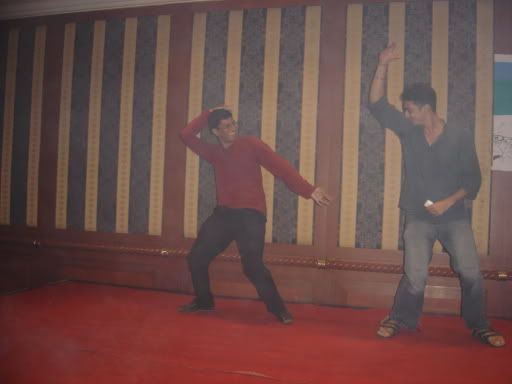 The proceedings kicked off with a splendid performance on the flute.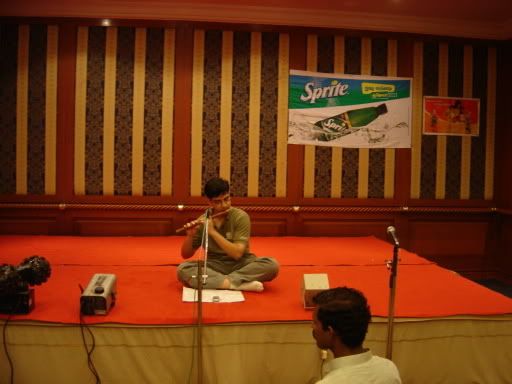 Here is a dance performance by some junior girls.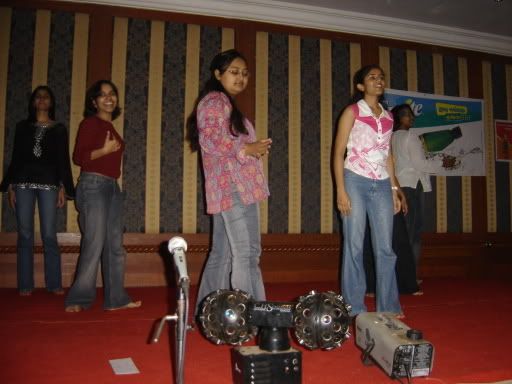 The skit, a spoof on our batch functionaries, in progress.
The Senior gang, crammed to fit the frame.
A junior lad asking for a kiss from a female of his batch, in Amitabh Bachchan's landmark Jumma Chumma de de style.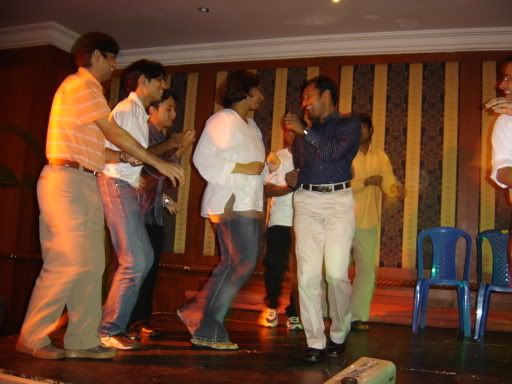 Senior junta having a good time on the sidelines.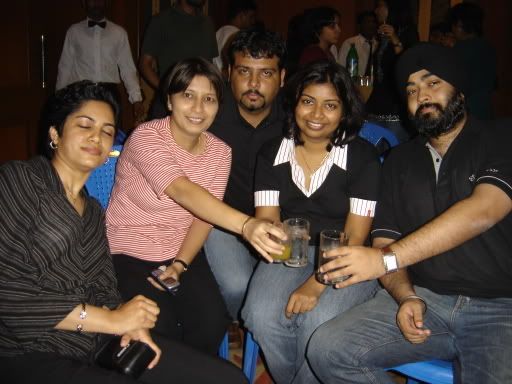 Shounakda in full flow.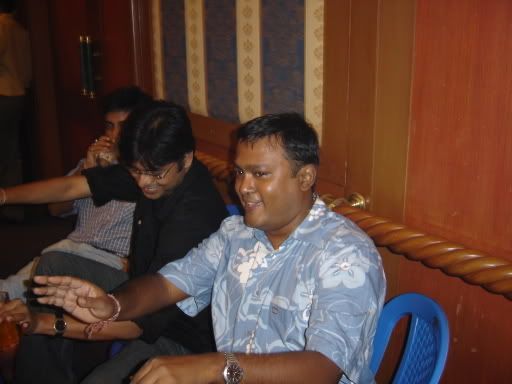 Sauhard Saran gets his birthday bumps in the Taj. Lucky bastard !!!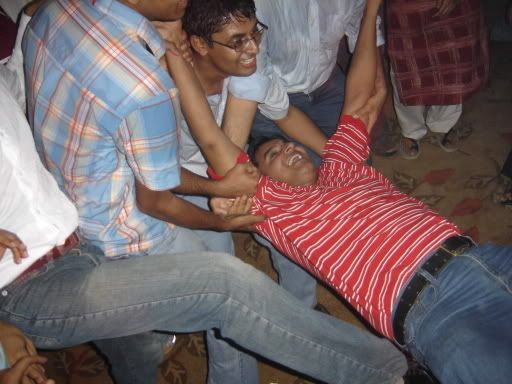 It was a pretty professional performance by the junior batch and kudos to them for being able to put up an excellent show at such a short notice. This new batch has some seriously good talent and we can hope that they will notch up quite a few marks for IIMK in the cultural arena to add to the multitude of feathers that we already have in the academic one.
What I missed was a presentation by our batch which would have rounded off the event nicely. Instead, it was reduced to a set of performances of the juniors for our benefit, funded by us, of course. A pity.
Huge fun, nevertheless.