Can I have Noah's mobile number please ?
After about 3 months in Bangalore, and experiecing its rather hot climate, contrary to what I had been repeatedly told about, Kerala comes as a welcome relief. Its been raining with a regularity that suggests that the lower plains are likely to be drowned into extinction in the next couple of weeks while we, the residents of the hills that rested in the erstile Kunnamangalam town, will be lucky enough to survive because of our location. Full marks to the survival instincts of the wise people who chose to place IIMK here.

Every morning is a treat for the senses right now.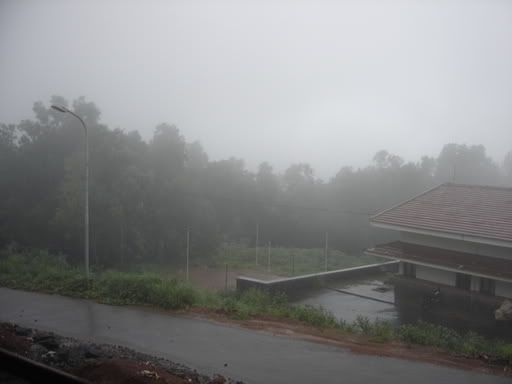 And the evenings are not far back either.