India's first Rail DJ
Home sweet home.

After a thoroughly entertaining and fun 4 days it was time to me to board the same train (3202 Kurla Rajendra Nagar Janata Express) for Allahabad this time. It was only once the train had pushed off from Kurla and was crossing Thane that I realised that I still had not bought a new bedsheet for myself which meant that it was now my turn to freeze into Kulfi on my way to what seemed to me the coldest region in the world at that time.

After 2 hours of sheer brrrrr-ing I had to resort to desperate measures and I proceeded to wrap my exposed feet with a warm pajama and my ears and neck with a woollen Jersey I luckily had stashed away somewhere in my luggage.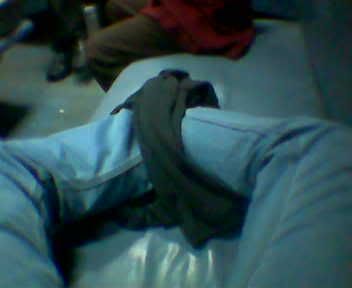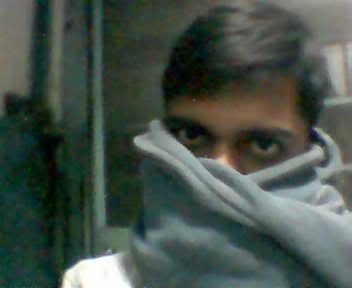 Now what made matters worse was the fact that there were hardly any passengers in the train as is evident in the pictures of the seats around me.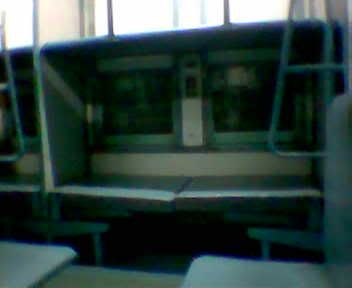 I proceeded to order a cup of tea or coffee from almost every vendor that passed by. Now since there were hardly anyone else in the train, the vendors took quite a fancy to me and my singing laptop (courtesy Winamp) and quite a few of them just perched themselves around me and started requesting song after song. I decided to accede to their demands and pretty soon there was quite a crew around me wondering how far technology had reached.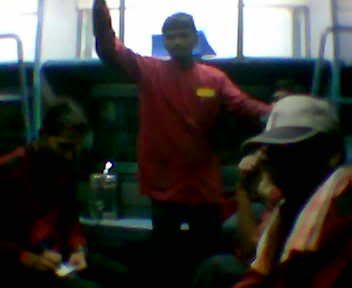 I was thankful that atleast I felt a bit warm due to the presence of so many people and due to the fact that the vendors started plying me with tea and coffee absolutely gratis. This went on until the battery on my thinkpad ran out.

By this time a gentleman from a few compartments away had moved in next to me and, consumed by curiosity, peppered me with questions about my name, age, qualifications, work-ex, job profile, salary,blah blah. Thoroughly impressed by my credentials, he declared himself as my younger brother even though he was atleast 3 years elder to me.

He then proceeded to chat me up and sought my opinion on everything that he must have been wondering about his entire life but was unable to find someone who could resolve them. Not that I managed to do so, but atleast he was satisfied and was grateful enough to lend me a muffler that helped a lot in warding off the frostbite that my ears came precariously close to catching.

A full 3.5 hours behind schedule, the train chugged into Allahabad Junction and I reached home 25 minutes back, to the complete surprise of my entire family.

Firmly ensconsed in the thickest quilt we have, sipping a hot cup of tea, a bit of life feels creeping back deep inside me somewhere.



Maybe I'll live.