Sur, Sura aplenty but where are the Sundaris ???
As I had said earlier in these parts, my coronation was celebrated with aplomb vide a dance & booze party in the mess. As you can see from the snaps, quite a few people had the time of their lives.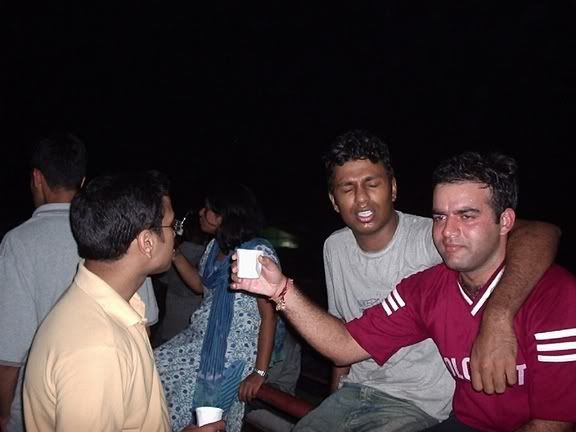 The party was made special by the debut performance of DJ Fido Dido (aka Kunal). PGP08 has its own DJ !!! Way to go.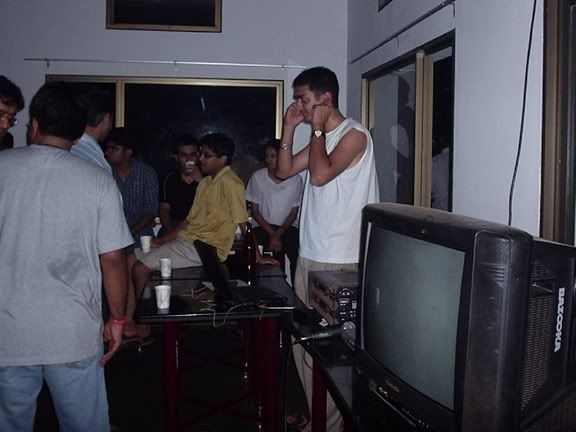 Good ole' Mayank, sloshed to the gills.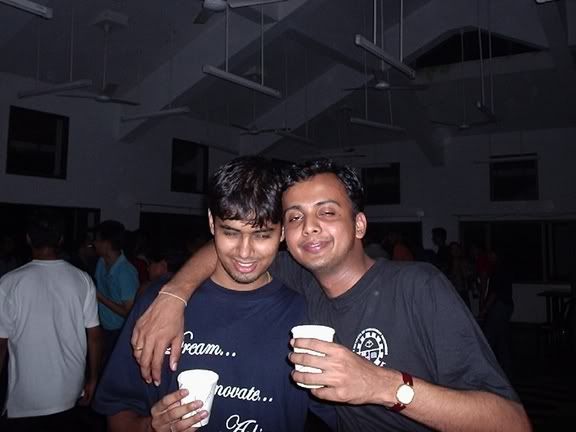 This is me at the party, well and truly high, on Life ;-)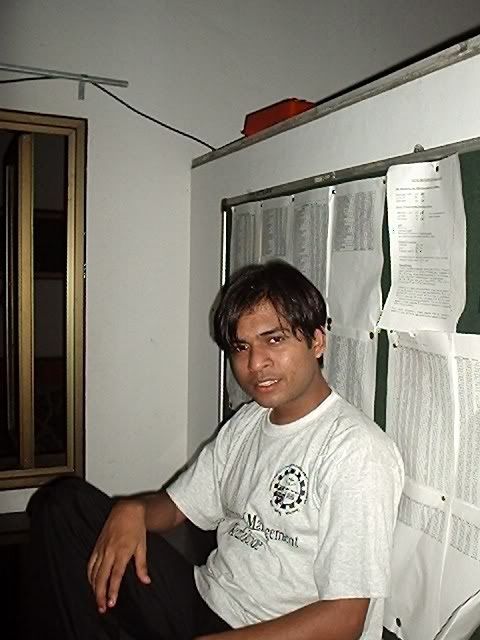 With Abhijeet (fondly called OB-jeet, Major, Ronaldo, Jatta....the list is endless).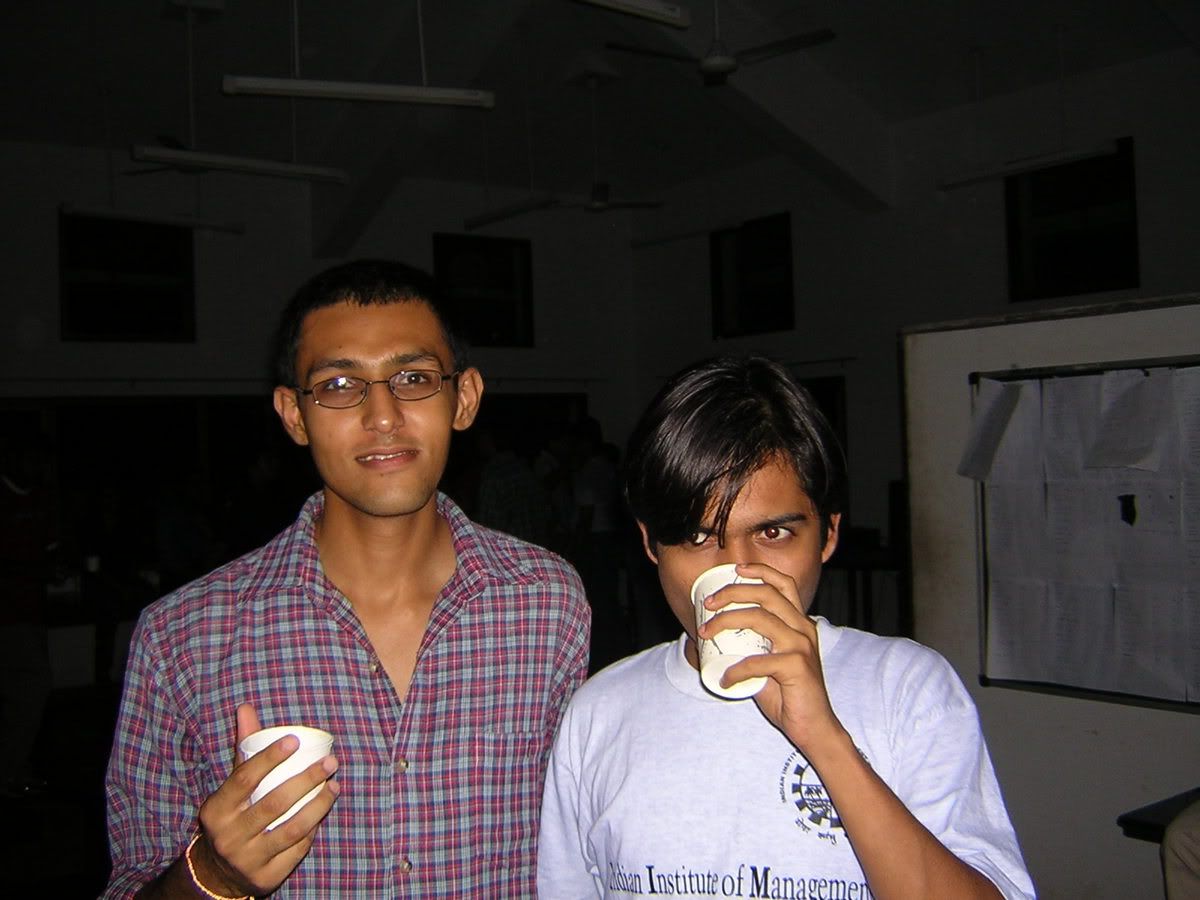 Not much to report except for a few stray incidents here and there. For example this happy couple having the time of their lives just moving their arms vigorously in tune with the song being played, all from the relative safety and comfort of the tabletop. Yes, you got it right. Too drunk to put a step right, they chose to sidestep that minor requirement to dancing in their own unique manner. Kudos, amigos!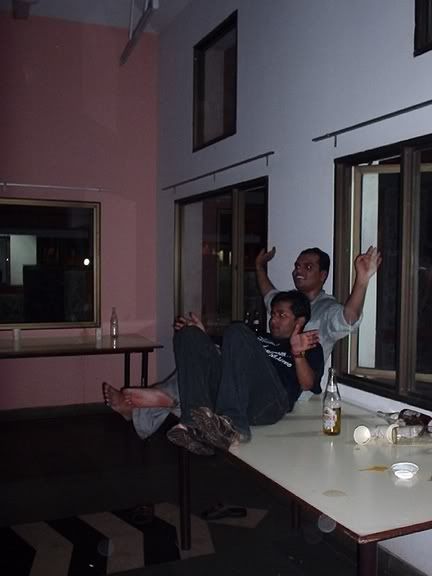 A lot of attention was lavished on this lady in blue. A ballpark estimate tells me that about 40% of all snaps clicked at the party had this lady in the frame. Ahem, ahem! Guess who!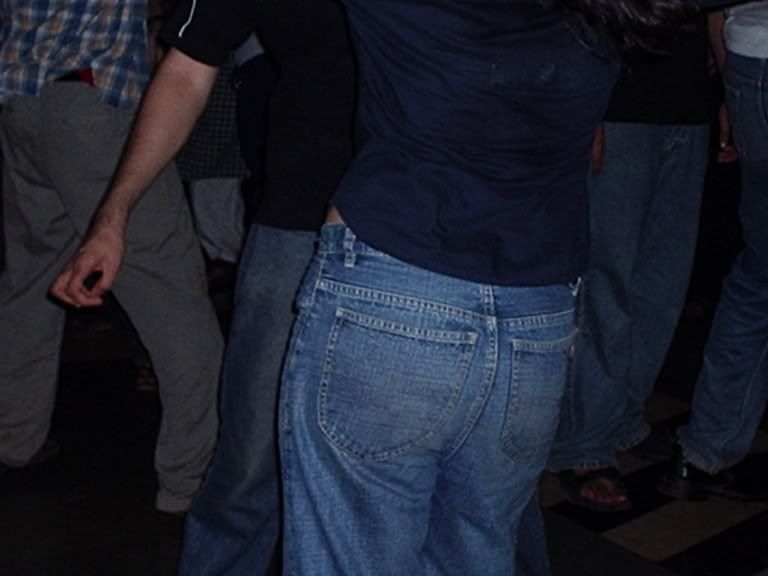 Just goes to show the sheer magnitude of the skew in the male:female ratio out here. Gawd, its bad ! Being in Kerala doesnt help us 'straight' guys either.

Whats that red thing on my tongue?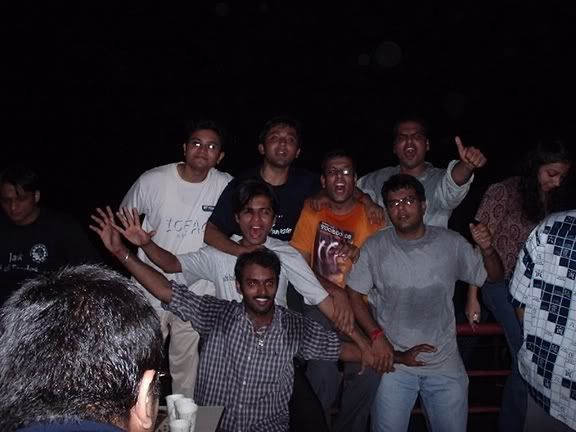 As endterms approach closer, Prof after Prof is coming to the end of their subjects and the students are coming to the end of their tethers. Frayed nerves, sleepy eyes, stressed bodies, palpable tension, looming summers, all combine to concoct a delicious pot-pourri of inter-personal dynamics that will surely be an interesting learning for any student of Psychology. Expect to see lots more of it as the days pass us by in a haze of deadlines and submissions. Will try to keep you posted.