OB tha, ye bhi tha
Well, if MM has it, can OB be far behind. Just back from a backbreaking Marketing Survey and Mr. Tarun Agrawal tells me we need to go out today afternoon to town again, this time to survey the organisational behaviour related aspects of a branch of the State Bank of Travancore.


Quickly arranging for two bikes to carry the four of us, we set off. We had already experienced what surveying was all about during the first MR project and so did not waste any time and get to work. A quick word with the manager and we had secured permission to interview the customers and the staff in the branch and snaps as many snaps as we wanted, provided we did not venture near the cash counters.

Here we have Ravi harassing, err interviewing a bank employee about her satisfaction levels with her current job.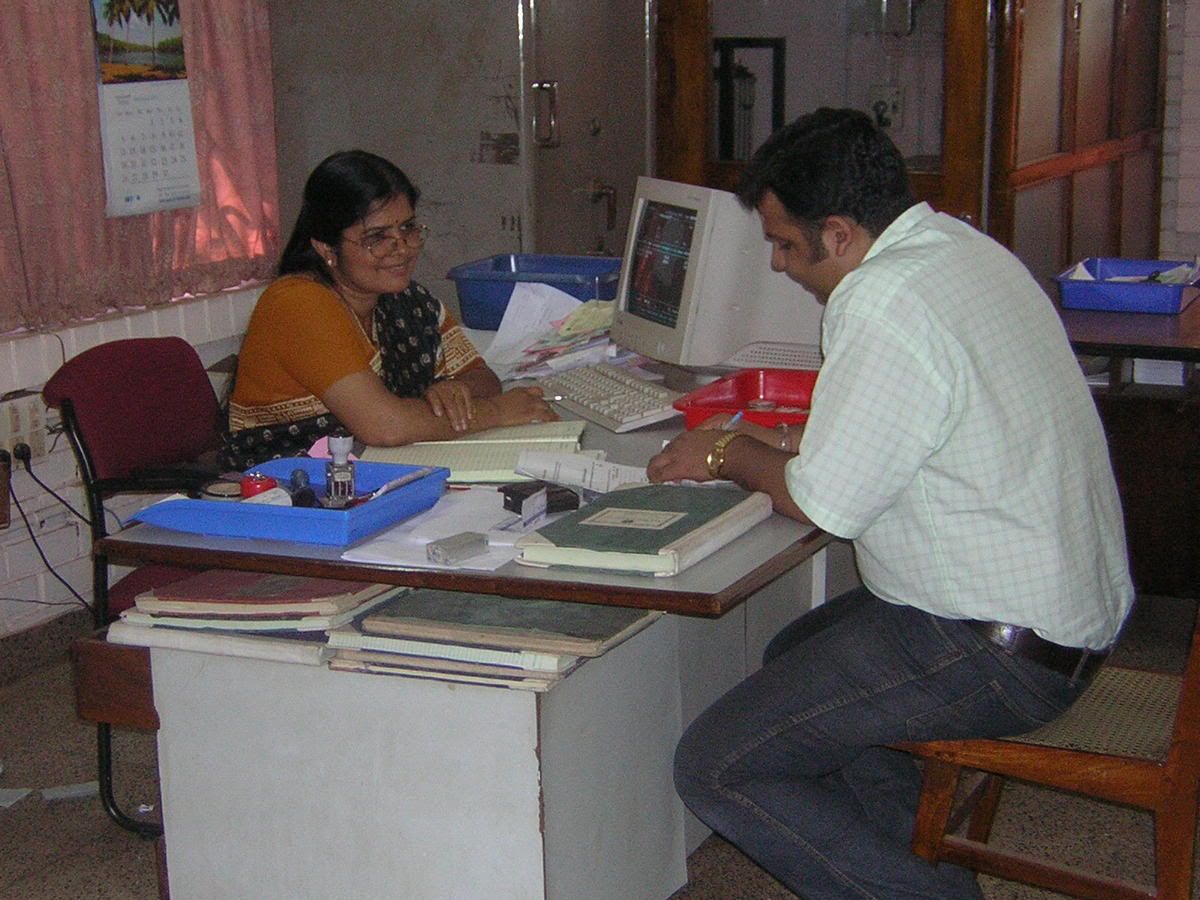 Tarun is trying to elicit something sensible from the branch manager while he keeps belching reams of self-congratulory bilge.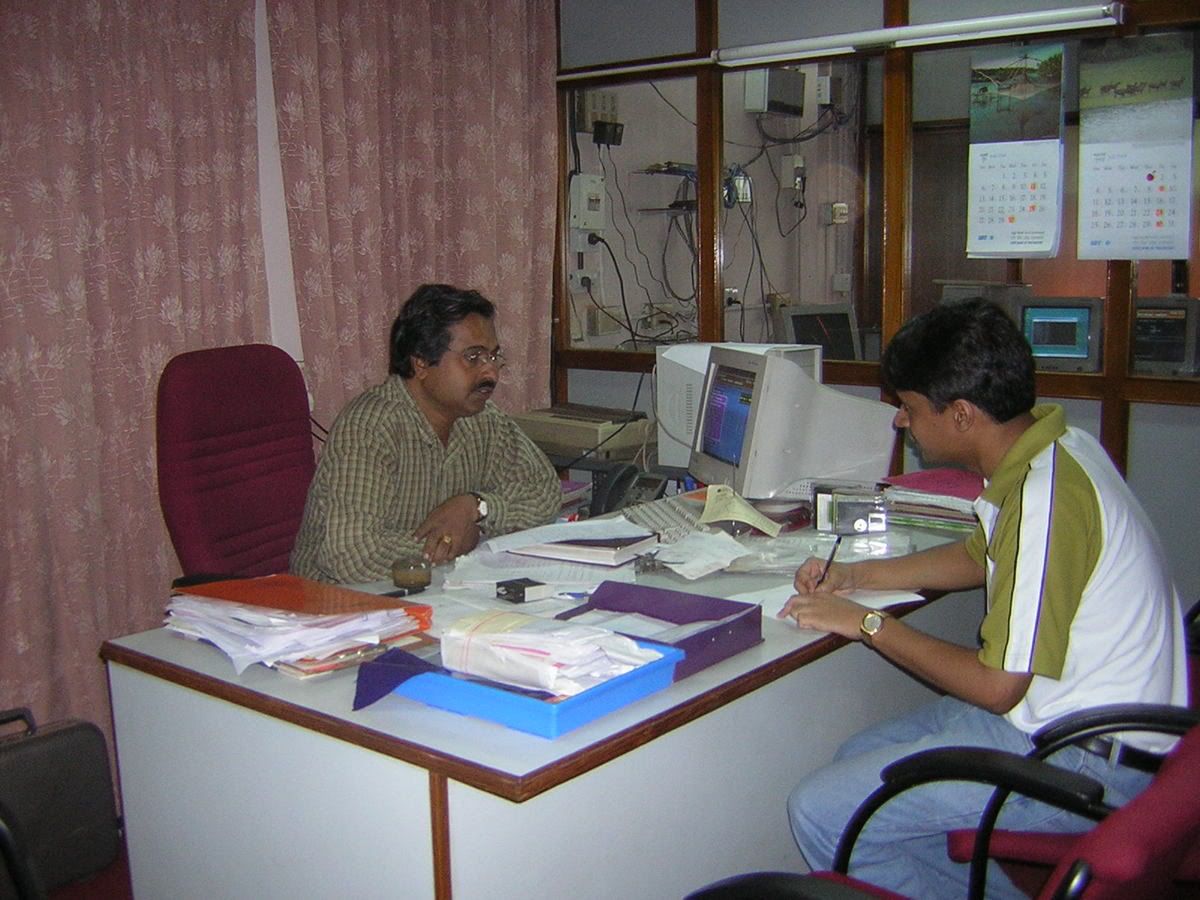 The manager in all his evangelical glory.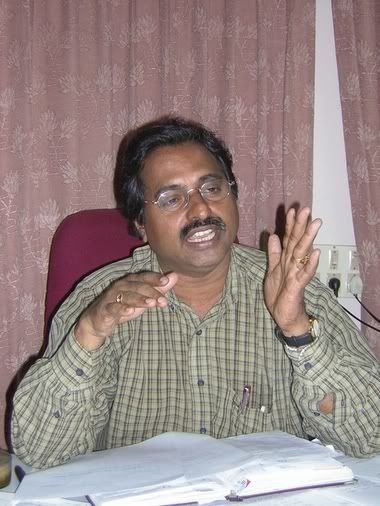 Ravi keeps going.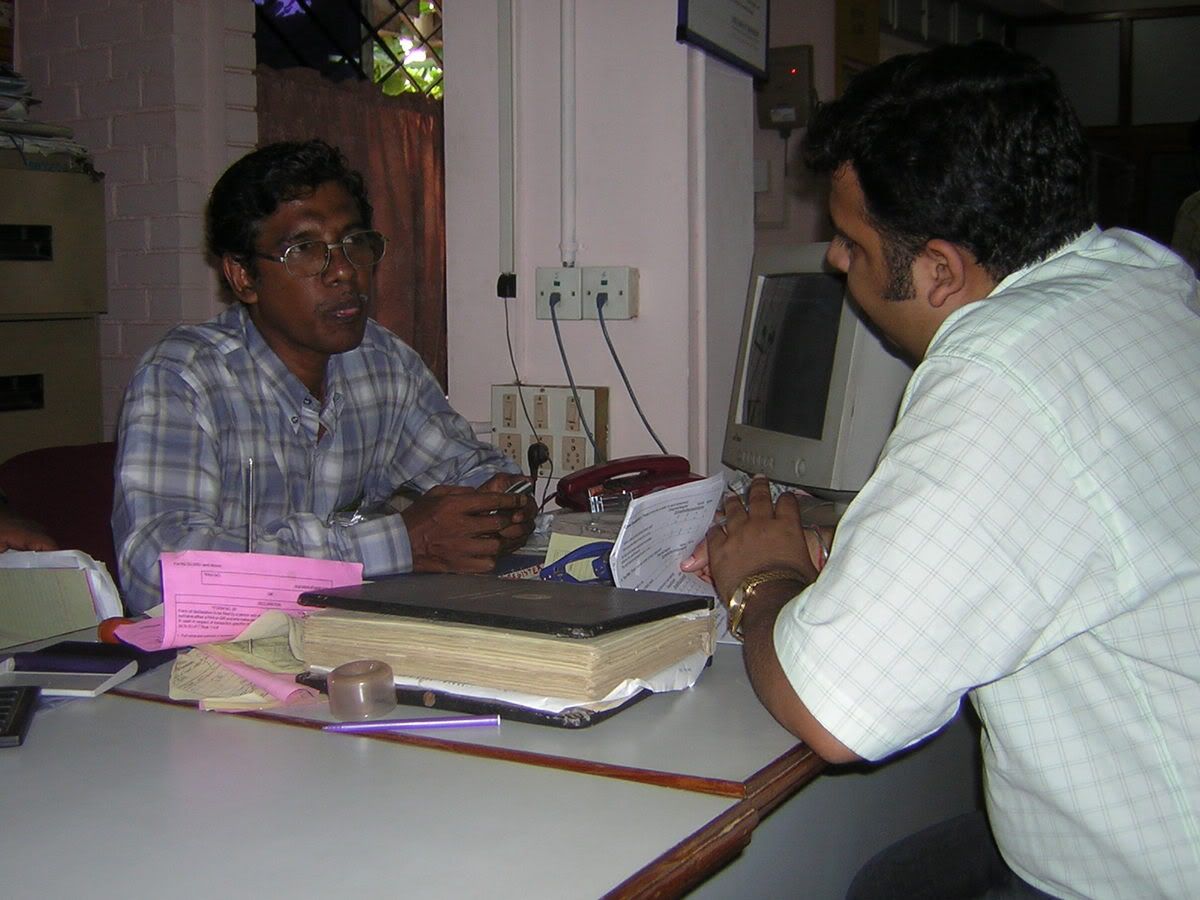 Nilanjan, surveying a customer of the bank.(Is the kid really old enough to be one, is my question? )


The kid was too cute not to find a place here.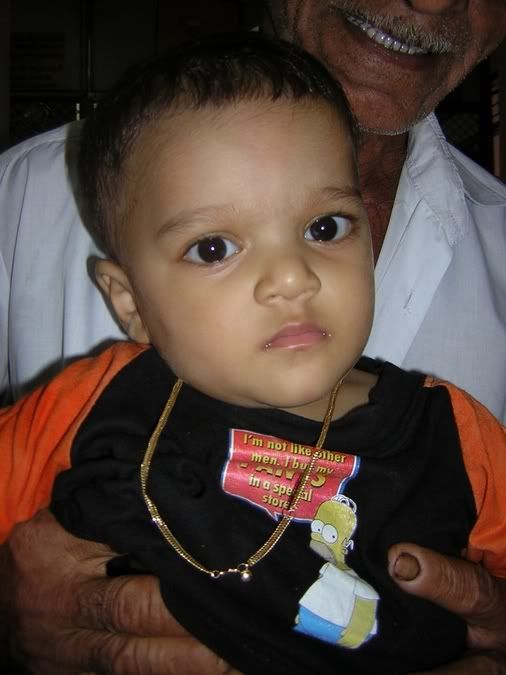 Yours truly, on top of the new chairs bought by the branch as a reply to the threat from private banks like HDFC & ICICI.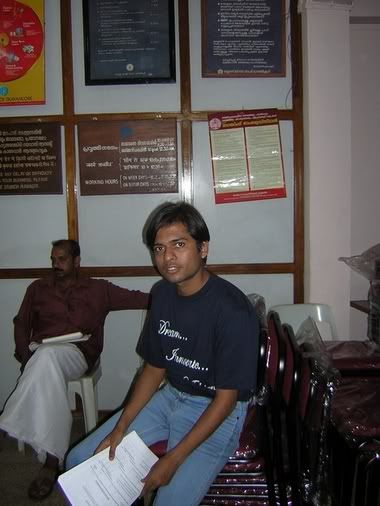 Oh Finally its done and we can heave a sigh of , not relief, but a sigh nevertheless.